January 26, 2022
Press Contacts
Clifford Bramble
6784889918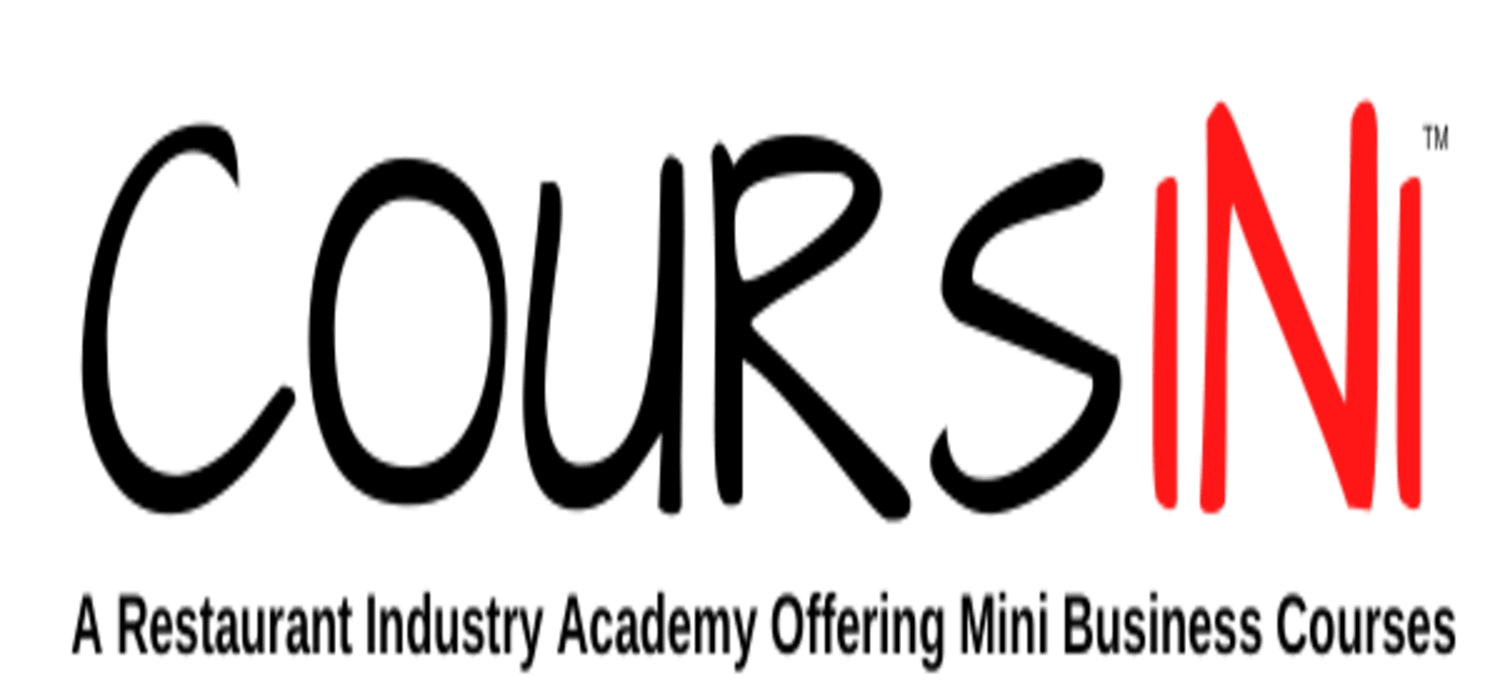 ATLANTA —
Atlanta, Georgia – Whoever thought the restaurant business was behind in technology has a surprise coming to them. Restaurants are catching up fast! The industry has just received a new avenue to train their managers and get future restaurant individuals trained quicker and less expensive. Restaurateurs, meet Coursini.
Coursini was conceived when veteran restaurateur Cliff Bramble had to close a restaurant. Since he knew the business, he knew there were always issues with training, financials, and marketing. Plus, many managers were always working the floor and did not have the time to stop & learn. So, he created an on-demand system where they could learn about business from the palm of their hand. This time, he took his best-selling book, The Business Side of Restaurants, and developed courses from real-world experiences.
The first course developed was on financials. Cliff points out, "Financials are always the number one area managers lack knowledge. So, this was a natural area to start." After that course, Coursini developed its marketing course. "Marketing is a close second when it comes to areas of learning, and now students can take on-demand courses and learn the steps of promotion." Plus, it's all based on real-world experience that Cliff used throughout his career. The third course was in Human Resources, and now, individuals can learn payroll, hiring systems, e-verify, and labor analysis from an owner's real-life experience.
Cliff mentions, "This is precisely what the industry needs in a time that we are in." Students sign up and take the courses, then review videos, complete quizzes, and watch presentations." Now, instead of scrolling through Instagram or Facebook feeds, an individual can take a fifteen-minute course and learn something. Upon completion of a class, the student becomes certified. Cliff says, "To complete the quizzes, a student has to get a grade of seventy or above, so this keeps the courses credible."
Currently, there are two bundle courses; one for a single user, and one for a team of five. Coursini even developed a course for Franchises to learn more about business. Course pricing range from $300 to $550 for management teams.
There were three reasons for developing the courses. First, the courses allow individuals easy access to industry courses 24/7 and on any device. Second, it will enable individuals to increase their education level while on site. And third, it's faster and costs less to go through these courses than it would for a kid to get a degree in restaurant management. Now, with thirty mini restaurant business courses ranging from human resources to marketing to sales analysis, individuals can take a course 24/7 and on any device.
Cliff mentions, "A large issue has always been the restaurant manager could not leave the property. Now, during their downtimes, a manager can be learning." Cliff points out, "In my past thirty years of managing or co-owning restaurants, I have probably hired two managers with hospitality degrees. All of the others were promoted from within or had degrees, but their degrees were not focused on the industry. This tells me that we can train people and successfully reduce their college costs while helping the industry re-staff and maintain payroll with their teams. Plus, if there is current staff in place and they want to learn more, they have a training system in place for them."
###
About
About Coursini
Coursini was founded to help individuals learn the restaurant industry faster and cheaper. With over thirty mini-courses, Coursini takes real-world experience and brings it to life with videos, examples, presentations, and quizzes. Founder, Clifford Bramble is an award-winning restaurateur, best-selling author of two books (The Business Side of Restaurants and The Marketing Side of Restaurants) & restaurant consultant. The Georgia Restaurant Association has recognized him as a "Restaurateur of the Year." He is the host of the Be Hungry podcast and has previously co-founded/co-owned some of the best restaurants in Georgia and one of the best steakhouses in the United States. (Kevin Rathbun Steak - by Details Mag, Travel & Leisure, Playboy.) His forty years of restaurant and business experience have helped him become an expert in restaurants, an avid podcast guest, speaker, and writer (Restaurant Informer Magazine) in the restaurant industry.
Contact: Cliff Bramble - Hungry Hospitality LLC
Email: [email protected]
Phone: 678.488.9918
Website: Coursini.com
Release date: January 27, 2022
###